Petrophysical Workflow
Intuitively visualize and create your petrophysical workflow
Interactive workflow creation and configuration
All tasks are easily saved to one or more petrophysical workflow. They can be reused later to run for other wells or to create a new workflow. With the ability to visually configure various calculation blocks including connect/disconnect, rearrange and disable/enable, users can customize their workflows in significantly less time.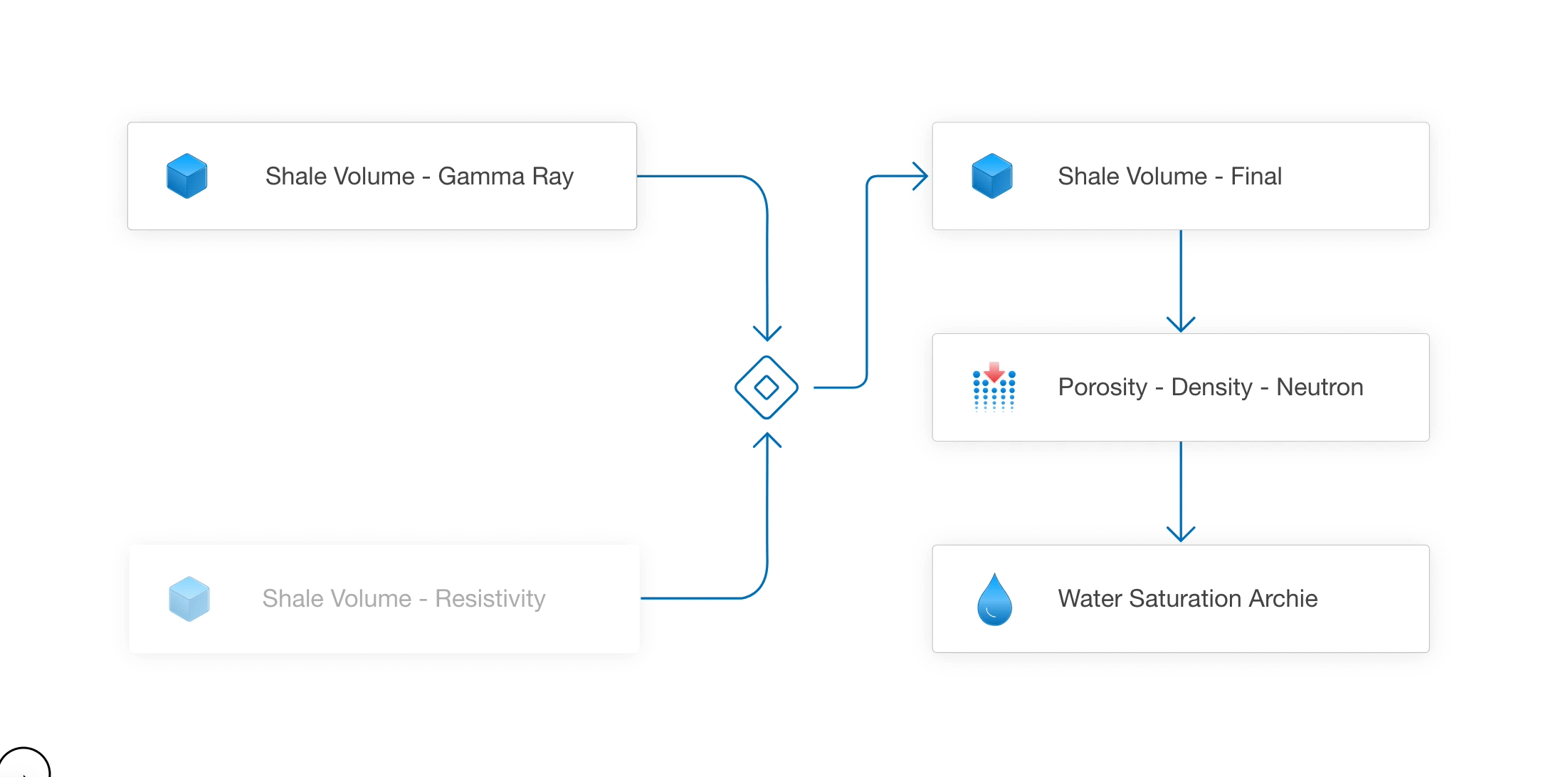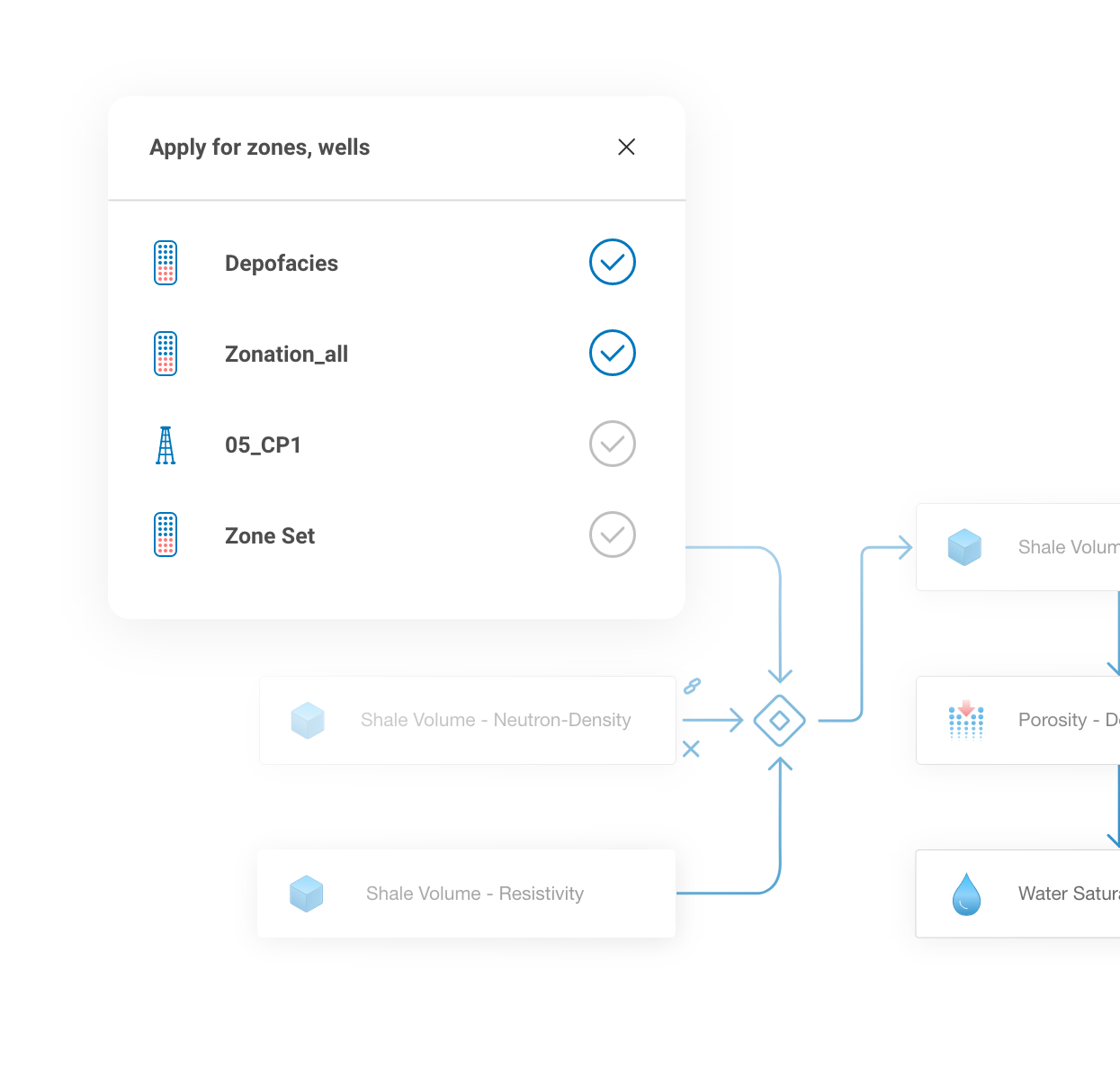 Multi-well multi-zone workflow execution
The available workflow can be applied for multi-zone and multi-well in a consistent manner. When it comes dealing with a huge project including many wells, the results are quickly generated and are comparable between wells.
© 2022. Revotech International. All Rights Reserved