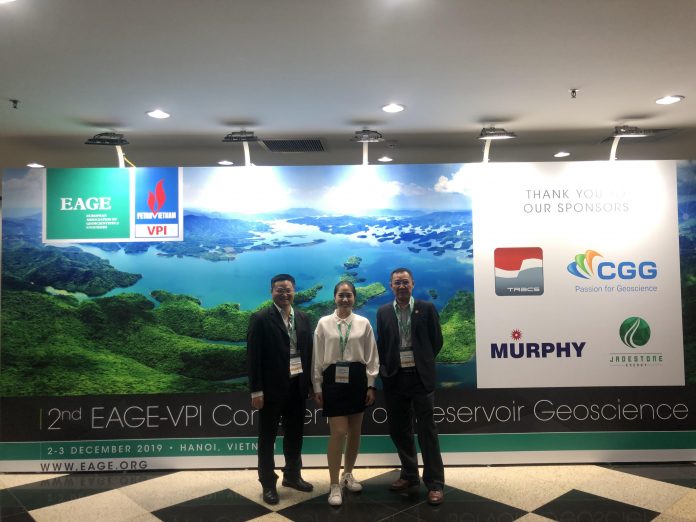 After the success of the first conference on Reservoir Geoscience held in Kuala Lumpur (Malaysia) in 2018, EAGE (European Association of Geoscientists & Engineers) just hosted the succeeding one in Hanoi (Vietnam) from 2 – 3 December 2019. The event was co-hosted by Vietnam Petroleum Institute (VPI) which is a notable scientific and technological research center in the country. The conference discussed a variety of attention-grabbing topics including Regional Tectonics, Integrated & Fractured Reservoir Characterization and Management, Multi-Physics Application (Petrophysics and Rock Physics, Geochemistry and Petroleum System Modelling), Machine Learning, … Joining the 2nd EAGE – VPI Conference as a sponsor, Revotech was proud to introduce our product – i2G, wellbore data management and interpretation platform, to attendees from all over the world.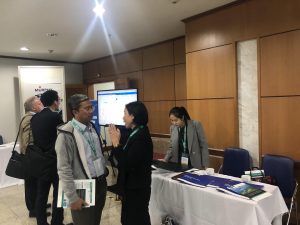 i2G platform prominently received much attention as many guests expressed their interests and left their contact information to have more discussion after the conference. Moreover, we had a valuable chance to talk with passionate Geoscientists and understand their problems during exploration and development. This assisted us in developing and improving our product to fit the current situation and customers' needs.
We hope that there will be more helpful conferences and meetings like the 2nd EAGE – VPI one so that researching organizations, oil & gas companies, consulting service units can meet and get updates on the latest research analyses, technology innovations, solutions related to geological and geophysical science and technology.